Is it me, or is the holiday season
starting earlier and earlier each year?
I couldn't believe it. I was at the Freehold Mall today and actually saw Santa Claus! What is going to happen next year? He will probably arrive in his Halloween costume, dressed as the Easter Bunny!
I have a love/hate relationship with the holidays. I hate the hustle and bustle, but love the spirit that the season brings.
Many home sellers view the holiday season with dread. Some actually suspend their listings until after the New Year. They worry about their home sitting on the market and getting stale while the buyers are out shopping for presents, drinking hot cocoa and going to holiday parties.
The holiday season offers unique opportunities that home sellers should consider:
The buyers that are out during holiday periods are serious purchasers! In fact, they are exactly the type of buyers that we are hoping to attract.


Often relocation buyers make buying trips during the holidays. These are buyers who have a sense of urgency to find their next home.


Since homeowners are under the false impression that their home won't sell during the holidays, the inventory is lower now. Listing now gives the seller the advantage of less competition for those most serious purchasers. Stand out now, or potentially get lost in the crowd later.


Most homes never look better or more inviting than when infused with a little holiday spirit! Of course the smell of baking cookies in the oven doesn't hurt either!

Good Luck!
JoAnna Siminerio
Weichert, Realtors
732-598-6823 cell
732-536-4400 x152 office
Your referrals are always welcomed!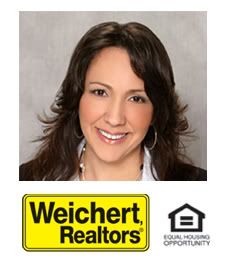 ___________________________________________________________________________________
Click to Search the Monmouth and Ocean County Multiple Listing Service.
Click to Sign Up For My Homefinder Service to receive automated emails when new homes come on the market that match YOUR criteria.
JoAnna Siminerio
Weichert Realtors - Marlboro / Manalapan
732-598-6823 cell 732-536-4400 x116 (office)
JoAnna@JoTheRealtor.com
www.JoTheRealtor.com